mission
College Readiness | Help Students Get Into University of Their Choice



Our mission at SUMMIT ACT PREP ™ is to help students get into their university or college of choice, even the most competitive universities, without a mountain of debt for parents or the student. Once you meet or exceed the admissions requirements of your university, every point improvement in your ACT score can mean thousands of scholarship dollars.


We are committed to your academic growth, stretching you to excel in all the ACT subject areas: solve the difficult problems as well as the easy, preparing you for success, giving you that extra push...empowering you with that sense of purpose and drive...making you a future leader of America.

Owners Joan Geyer Kaliher and Paul Kaliher feel strongly about helping High School students REACH FOR 36 ™

SUMMIT ACT PREP ™ is designed for students who have already received a composite test score of 26+.

SUMMIT ACT PREP ™ helps unlock your gifts so your ACT test score matches your innate intelligence. When you arrive at the top or the SUMMIT, nothing blocks your view. Let us help you get there.

Unleash your potential and REACH for 36 ™

We strive to help each student develop a love for learning, giving consideration to each student's learning style and their preferred learning modality, in our customized ACT PREP approach. We understand the impact of ACT Test Composite results for students and their families.


what is the view?
The SUMMIT ACT PREP ™ ADVANTAGE


REACH FOR 36 ™
College competition is keen and SUMMIT ACT PREP ™ prepares students to reach for their best ACT scores, even the Coveted PERFECT 36!
The journey through SUMMIT ACT PREP ™ is optimized with your desire and determination to reach the top....when you arrive....aahh...what's the view at the top?
In clear view, imagine you are walking through the doors at the University of your choice -- the college you researched and know maps well with your strategy of preparation for your future career.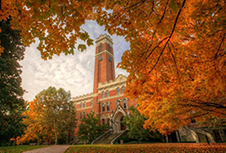 Oh, yes.... the mountain of debt disappears or is much less when your scholarship dollars are awarded.
We believe that we must provide all students with access to high quality courses.
We know that many students can not access private ACT Test Prep tutoring as it is a more expensive option.

We can break the economic barrier and offer affordable high quality Small Group SUMMIT ACT PREP ™ classes.

We offer our ACT PREP with technology. We can offer a program if you are out of the Naperville area.
At SUMMIT ACT PREP ™, we know ACT TEST PREP skills provide additional academic benefits, improving a student's foundation in English, Math, Reading and Science.
The SUMMIT ACT PREP ™ strategies have helped many students in regular and AP/Honors courses in high school. Those benefits are an life-time bonus in college, as well as, through a student's entire life.
Guaranteed Expertise
Individualized and customized help in our SUMMIT ACT PREP ™ .

We guarantee SUMMIT ACT PREP ™ expertise.
You will be in good hands with SUMMIT ACT PREP ™.
We realize this is a high stakes test.


RAISE YOUR ACT TEST COMPOSITE

In Home Convenience | SKYPE & FaceTime

Start Your SUMMIT ACT PREP ™

Read More
How we feel
As your ACT Test PREP Tutor(s), we are honored to help you accomplish your short and longer range goals for your ACT Test Composite score.
ACADEMIC OBJECTIVE
Our passion is to influence, develop and preserve a strong positive attitude and a love of learning. By strengthening your skills in all ACT Test subject areas, English, Math, Reading and Science, you will improve your results in the ACT Test as well as improve your academic skills in high school, college and in life.
test strategies
We provide test strategies in each subject area, improving student's radar in detection of the various type-cast questions. Each student learns how to identify when the test question may detour, side-track or attempt to trick them, leading them to select the incorrect answer. Test Strategies can impact a student's pacing, accuracy, focus and potential to further excel on the ACT test. 

Confidence
Confidence leads to improvement of all ACT Subject areas of English, Math, Reading and Science, resulting in a higher composite score.